A Tribute to Mom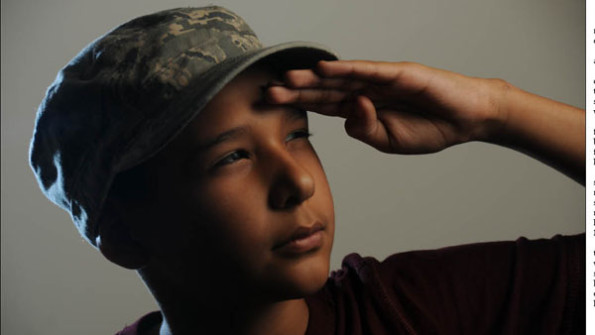 Hi, Mom, it's me, Fabian.
Remember when you always made me blueberry pancakes on my day of birth? Mmmmn.
And then I would wake up early and smell them from my room. There'd be four buttermilk pancakes with syrup and extra butter, stacked up with my favorite smoothie– banana strawberry- to wash it down.
Remember when I was doing football and you told me to do my best and that it's all about having fun? And without you, we couldn't have won.
Remember when I was talking smack to my brother and you told me to stop saying that or I'd get soap in my mouth. Because you told me not to talk smack, my brother hasn't killed me. I appreciate that, Mom.
Remember when you told me to dress nice so I'd look nice at the wedding? Man, I just hated that suit so much. But everyone said I looked good, but, no, you were the one who looked nice. Hey, but at least it was fun.
Remember going to movie time and you and me always getting a small popcorn? I loved that.
Remember when I was little and me, you and my brother got to go to Florida? Man, was that fun. I remember when we were on that boat when I was about 3 or 4 years old. I did like the food. I appreciate your taking the time to take us fun places.
Remember when I got the cold and you stayed home with me? Or that time I hurt myself at home when I got a bloodied nose like always because you know that I have a bad nose. Thanks, Mom. I'm so glad I have a mom like you to take care of me.
Remember when you gave me some advice on meeting new friends and to be myself everyday. Now I have a lot of friends – because of you.
And remember when you helped me with my school projects, like the war projects and my homework on that math one? And, yes, I know Mom that I am good at math, but that one was very hard and I couldn't have done it without you.
Thank you, Mom, for all the things you do for me. I'm glad I've got a great mom like you. You're the best Mom I could have asked for.
P.S I love you!