Our story. 2014 coming to a close!
2014 – Soon to come to a close.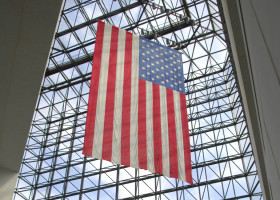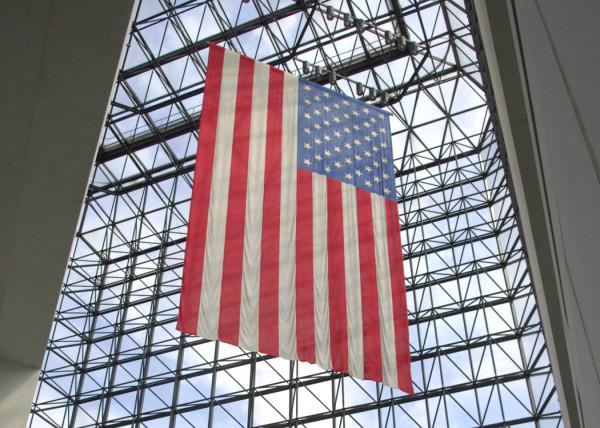 It's been a busy year and one filled with new challenges, new friends and colleagues and treasured experiences.  Moving is not our most favorite activity, but was necessary.  The challenges were intense, and had to be quickly overcome, with the help of wondrous friends and caring people and colleagues.
Following a busy spring, we were welcomed in as volunteers to share the scholastic journalism focus of A Backpack Journalist.  We believe it was probably the combination of our "What's your story?" module, combined with suitcases filled with hats and props, and Canon's great digital cameras that engaged them all.  This module begins with students interviewing each other, and then presenting to the group! Hundreds of portraits were taken by the students of each other during a summer camp, and great fun had! Then,  off we went to "Cover the Assignment" with a visit to the Low Country Harley Davidson Shop and Patriot's Point, Flight Academy.  These high school students were participants in a leadership academy for the summer.   The result?  A full color book published of their work!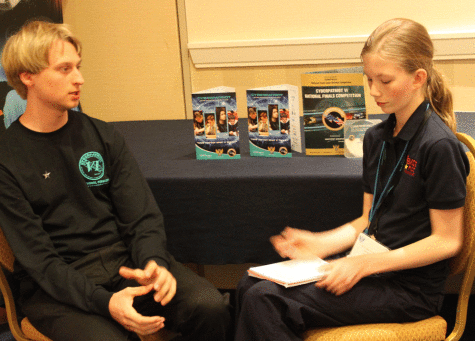 The Cyber Defense Challenge,  Defense Media Center and a few of the backpackers were invited to meet the US Air Force Thunderbirds in Colorado Springs.  Posted on facebook.com/backpackjournalist lots of photos and their interviews.
We donated an US flag given to us that was flown over a base in Iraq,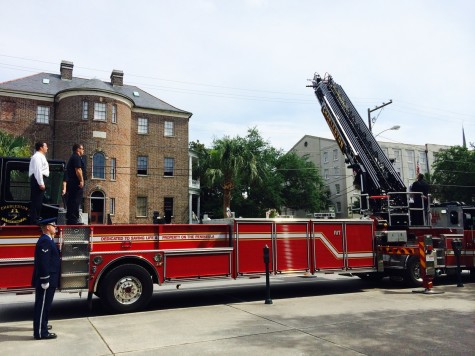 to a local museum. It was raised with honor and a color guard, and then it flew over an intersection hanging from a ladder truck!  It was the 200th anniversary of the writing of the Star Spangled Banner, and what better day!
We learned all about the founding of Charles Towne, and the "digs" that take place to help tell us about our forefathers!  At Founder's Day, lots of demonstrations that included the actual firing of the canons that protected the coast line from pirates!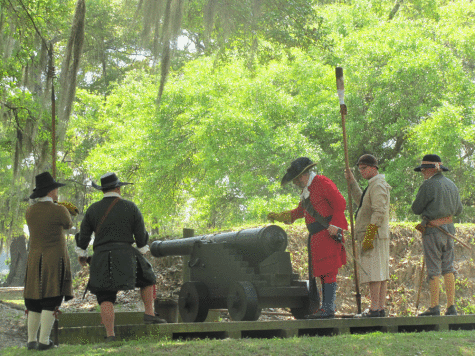 And in between, we kayaked up the black water creek, and met an alligator! Can you imagine this story?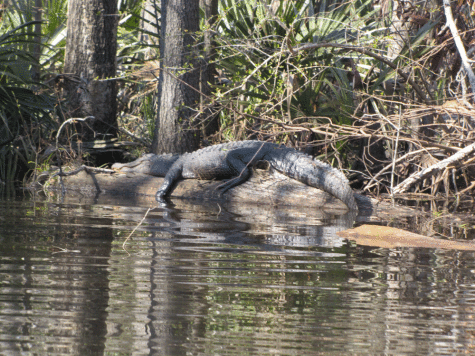 In the fall, A Backpack Journalist went into the classroom with scholars in a Title I school. We have been learning about "Teach like a champion", receiving training on how to gain 100% participation in the classroom in order to achieve success.  The best of all,  is that we have met new children, now scholars, with eyes and hearts filled with much promise.  Read on!
We are not even close to the finish line, and that's perhaps the best part of our 2014 story.  2015 is right ahead and so much to look forward to including:
Returning to the classroom, where the scholars refer to "Ms. Dentist" and often "Ms. O", and engaging the scholars in observing, listening and then writing stories after a guest speaker or viewing a photograph or graphic. We continue our focus from 2014 and making sure each scholar understands that "we believe in you!"  Like said in the beginning of this article, that's the best part of our 2014 story!
Bringing into the classroom local media professionals who are willing to share of themselves and the outside world where success can be gained with education, and hard work to include keeping good "morals". (Quote from a low country black journalist who came into our classroom early fall, 2014. It was like "Hollywood Celebrities" came into our classroom, with the result continuing in the weeks ahead! The scholars began to watch the news and pay attention to their own community!)
Meeting a local role model whose rise to "fame", included being elected to a South Carolina House of Representatives at an early age, and then hearing his personal story that included his desire to "help people", and get his education! He spent time in our classroom, and for the days following, the scholars spoke of him, and even began to bring in newspaper articles about his success!
Bringing back a community service bank volunteer, who worked in our classroom, helping the scholars understand "money" and a budget! And other professionals who seek to share their stories to encourage the scholars to look forward to a future!
Hands on experiences to continue, and in 2014, the highlight was Ms. Dixie (a chicken). She belonged to a FFA member, who by the age of 5, had decided he wanted to be a farmer! Now, in high school, he works summers on a farm, and during the year – raises chickens. Key here is that the chicken is the only living animal that has in their DNA a connection with the TREX (dinosaur!)
A visit to teach "What's your story?" to FFA members.  Again, a great group of young people working to achieve their education in "Ag Science".
Using technology to help excite and educate! This includes the use of the SMART board and bringing in websites from professional photographers and National Geographic. Best yet however, was the CANON digital cameras and taking portraits of each other and environmental photos (fill the frame, check the background and shoot for the moment!). Hundreds of images were taken in 2014, and more ahead! It was the WOW factor that kept on going and the classroom rocked! Plus, imagine that taking a simple portrait of a scholar helps the one taking the portrait, increase their own self esteem. It does, especially when the scholar whose portrait was taken – thanks them, and states – "Hey, Joe or Oran – you made me look good!"  And, then the teachers, confirms with "job well done!".  Thank you CANON, USA!
A visit to the local Golden Corral restaurant, where on their Military Monday salute to Veterans, our middle to high school students interviewed 32 Veterans and collected their stories.  Thanks Golden Corral, and especially to those who shared with our students! More to come from this in 2015.
Cover the assignment modules to include the Low Country Stem Festival in 2015! Combining the many facets of Science, Technology, Engineering and Math, with a special guest from Georgia Tech, who has developed "Project Aloha?" Imagine being able to explore the moon through a telescope from the classroom! So much to do!
Imagine, STEM and Sailing?  Yep, have to know all of the STEM modules to sail.  That's for 2015 also.
Back soon, to visit the Cowboys!  Cowboy Poetry is being presented in 2015 to many scholars, who have only seen the "re-runs" on the television.  And, we do mean – the "real Cowboy!".
That's what A Backpack Journalist is all about –helping each to learn how to express themselves –creatively.  Writing is at our foundation, with the use of images integrated within, while learning and having fun and discovering life's elements.  It's "real world".  Not always found in a book, and with each person learning how to write their own book or story, with images!
At year's end, we learned that we are soon back in Washington, DC in the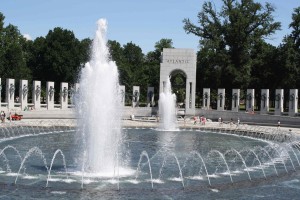 spring of 2015, working on a special project that helps veterans and military service members to "express themselves" in writing and in short films.
A Backpack Journalist began by working with youth from military families undergoing multiple deployments. We understand their challenges and appreciate the sacrifices that they make in their daily lives.  While often one hears "freedom isn't free", and may think that it's just a phrase. It is not.  Without freedom as we know it today, our options of choice or the ability to seek out ourselves would disappear!
Looking forward to 2015 and train rides, visits to the ship and lots of bright shining eyes!