A day at the Beach….
Our Sand Art Backpackers!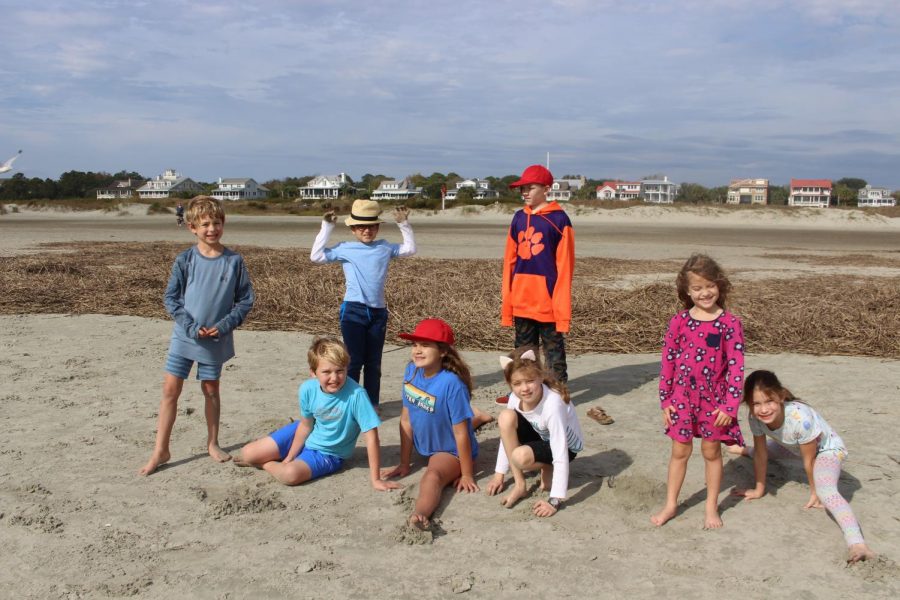 In building our films, we always need for the film tray, title clips.  These clips help describe the people and places, plus will hold the opening and closing credits.
For our "Whale" project, we have been visiting our local area beaches to draw into the sand special messages and to build sand castles in the shape of a whale!  We will use these for our films!
During our sand art experience, we all had loads of fun playing and drawing, while listening to the whales singing to each other via Ms. D's phone.
The photos here are only a small selection.  Plus while we were building and working on the large hump back that a Dad drew in the sand, Tony Bell, a college professor of film and a friend to the Backpackers, was nearby with his drone!  So overhead as the backpackers drew into the sand, Tony had the drone making movies of each at work.
Special thanks to Ruthie for helping take the photos, and Benny and Hank for the sandcastle shaped like a whale, to Freddie for writing (Save the whales), Harper for drawing shapes and then finding shells, Hayden for building circles, Kairin and Emma for as sisters working together drawing and then their Mom and Dad for actively helping us – with shells and newly found sand dollars.
A Beautiful SC day at the beach writing and creating sand art!