Back to School & Afterschool Programming 2018-2019
Linda Dennis, Program Manager
August 11, 2018
Hang on for a minute...we're trying to find some more stories you might like.
A Backpack Journalist 2018-2019
Team Backpack Journalist afterschool programming: 
4 – days, after school – locations: Charleston (Orange Grove Charter Schools)
& Mt. Pleasant  (East Cooper Montessori Charter School)
Saturday Adventures kicks off:  September 8, 2018
 Allegro Charter Music School – 20 Broad Street 
Kids Guide to Charleston, SC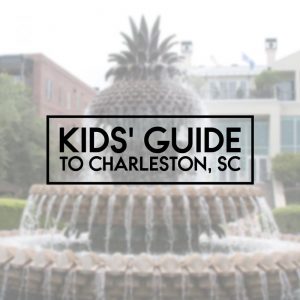 & the community over the bridge: Mt. Pleasant
Charleston is known for its preserved architecture found in the gates and buildings, glorious gardens and the oldest museum in America, a rich history that dates back to the settling of the "states" and the Revolutionary War, The Civil War and up to present day, with Patriot's Point and the coastline filled with nature and our homeland's security! The city and surrounding area offer beaches, fishing and water sports and some of the finest restaurants America has to offer.
Charleston is also known for special events and activities just for "kids". The museums have special art and history programs, national parks with wide selections of fun places to explore, and then there are the open air festivals and farmer's markets that are ongoing throughout the year. Down Market Street there are more candy shops and open air merchants to enjoy!
Plus, just over the bridge is Mt. Pleasant, South Carolina. Filled also with parks and beaches, promises a lot of activities for the kids and their families. A simple walk over the Ravenel Bridge promises an experience not found in any other city in America.
Our Afterschool Programming and Saturday Fun Days focus on researching Charleston and the surrounding areas and reporting on great places for kids to visit and enjoy. It's history at it's best, as well as what's fun for a kid.
Taking a walking tour of Charleston one learns of the cobblestone streets, and of ghosts that still remain hanging around.
Charleston is a city of many parks and lakes.
The port of Charleston. SC Port Authority is our state's economic engine and daily large boats from around the world come and go!
Waterfront Park, with it's fountains and park benches, allow all visitors to enjoy the Charleston Harbor, and by the way, encourage kids to take a walk through the waters!
George Washington spent time in Charleston and visited a famous church that sits on the Four Corners of Law. Imagine sitting in his pew?
Guess how many ice cream shops are around, and btw what's Gelato?
Candy? Is it really homemade? Instead of buying a packaged brand, sample the Charleston homemade!
Plantations listed on the National Historic Register are plentiful.
Across the bridge: Mt. Pleasant. Beaches and lots to explore from the BIG TOY, to Daniel Island's oyster restoration projects protecting the coastline by students.
In Mt. Pleasant, the annual Blessing of the Fleet (Shrimpers) and the waterfront park under the bridge.
Toy stores? Yes lots to learn also, as these stores have great educational sessions for kids.
Open air markets: Charleston Farmers Market/Mt. Pleasant Farmers Market and W. Ashley Farmers Market. Lots of fresh vegetables grown locally, as well as stands of crafts and local art.
We have planned field trips to Edisto, the ACE BASIN and Botany Bay!
Quick tours out to Ft. Sumter!  Visiting the museum there and enjoying the ocean view.
The lowcountry of South Carolina has a strong military presence. Charleston Joint Base, where the Combat Photographers Squadron resides, servicing the US Air Force all over the United States.   The Coast Guard resides on S.Broad and is often seen patrolling the harbor from boat and air.
Higher education includes the College of Charleston and The Citadel, with campuses on the peninsula and filled with history to learn about. Friday at The Citadel, when in session, offers a glimpse of the Military parade. College of Charleston with their libraries and art galleries, again offer a lot to learn from.
All the research which includes field trips, interviews and photography and short videos on each location to be placed on the website:  www.kidsguidetocharlestonsc.com.  Researched and written by "kids for kids all over the world".