SC Ports Authority a backpack journalist film
The ports that connect us all!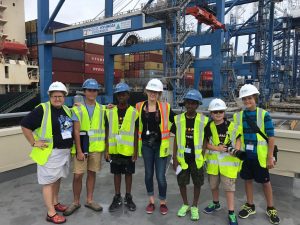 July 7, 2017
It's out!  A short film showcasing the backpack journalists/filmmakers as they visited and learned more at the SC Ports Authority and Hendrick BMW!
It's all about STEM, and lots of jobs!  1 our of 11 jobs in SC are a result of the SC Ports Authority.
This film is just the beginning as we are publishing a full color book on our experiences, with a QR code that will allow the reader to also take a look at the film.
More coming soon!