Camps – Workshops- 2015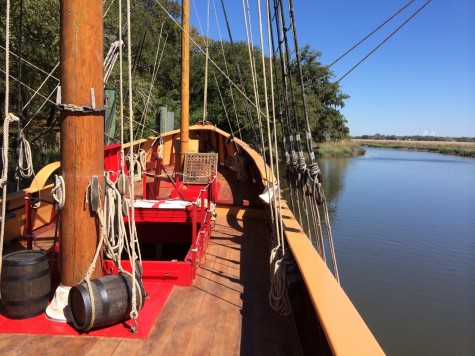 A Backpack Journalist 2015 summer camps are being held in Charleston, South Carolina, continuing forward with our "
History Comes Alive"
 series of Scholastic Journalism workshops, 
writing and digital photography
 and publications written by our workshop attendees.
Charleston is known for its preserved architecture found in the gates and buildings, glorious gardens and hands on exhibits at the plantations nearby, the oldest museum in America,  a rich history that dates back to the settling of the "states" and the Revolutionary War, The Civil War and up to present day, with Patriot's Point and the coastline.  For the parents of our attendees, the city and surrounding area offer beaches, fishing and water sports and some of the finest restaurants America has to offer.
A Backpack Journalist camps/workshops in Charleston, SC have a minimum of 12 youth per session, a with a minimum of 6.  (Unless advance reservations).
For further details:  see Charleston Photography Workshops.
Coming soon:  weekend workshops!
Call:  843 – 284- 8026 or email [email protected]
[email protected]******************************************
 Colorado Springs – Fossil Adventures!
For information:  [email protected]
 .