Today, we began – The History of Baseball: Opening with our National Anthem!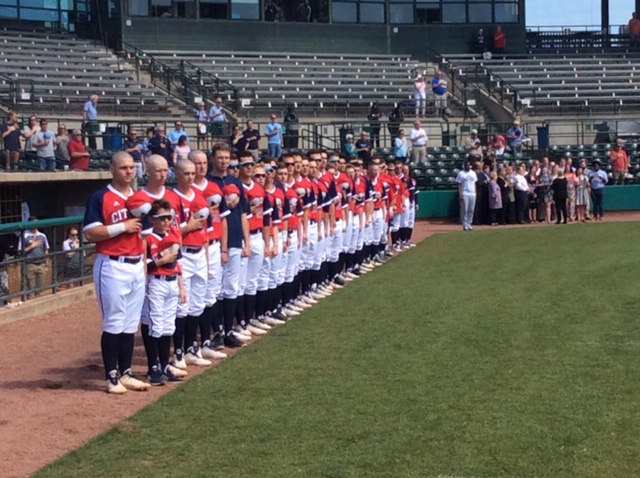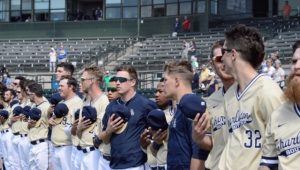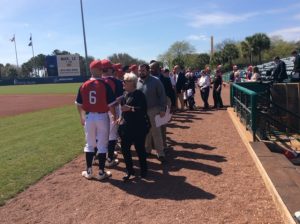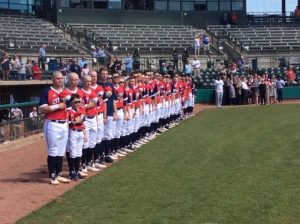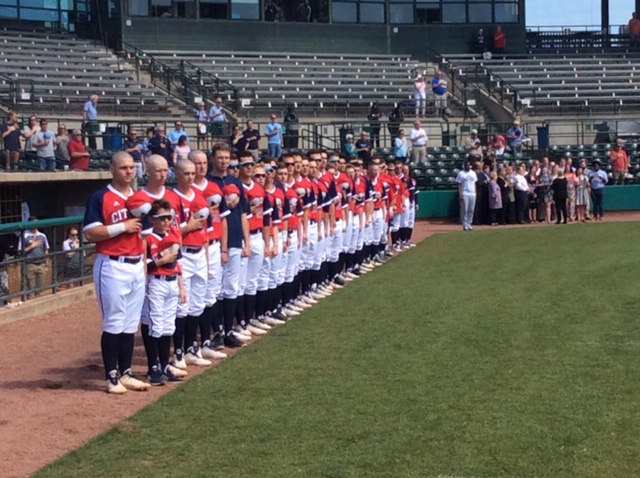 Today, at Riley Stadium, 1 PM start, a team of backpackers (and Ms. D) filmed the National Anthem, presented by St. Philips Church Choir and the Charleston's Men's Chorus, on the field right behind home base! Team members from CSU and THE CITADEL lined up at the edge of field, with their hats over their hearts!
Upstairs on the mezzanine, the choirs were found practising, and as they walked down to the field, members of THE CITADEL Baseball team greeted them, and reached out with their hands – thanking each for coming to the game and providing the opening!
So today, we began to build out: The History of Baseball, yesterday, today and tomorrow! We all watched the grace of the CITADEL team players as they greeted the members of the choirs as they walked onto the field. A special thanks to Coach Tony Skole for your support, and as evidenced today – providing guidance and leadership for these young men! GO CITADEL BASEBALL!