Play Ball – "little Charlies" take over THE JOE!
Our Baseball Week – was filled with viewing a film about Larry Doby, the second African American Baseball player to break the color line about 9 weeks behind Jackie Robinson.  There is a DOBY deck at THE JOE honoring his life.  We were visited by a member of the Cleveland Street Boys,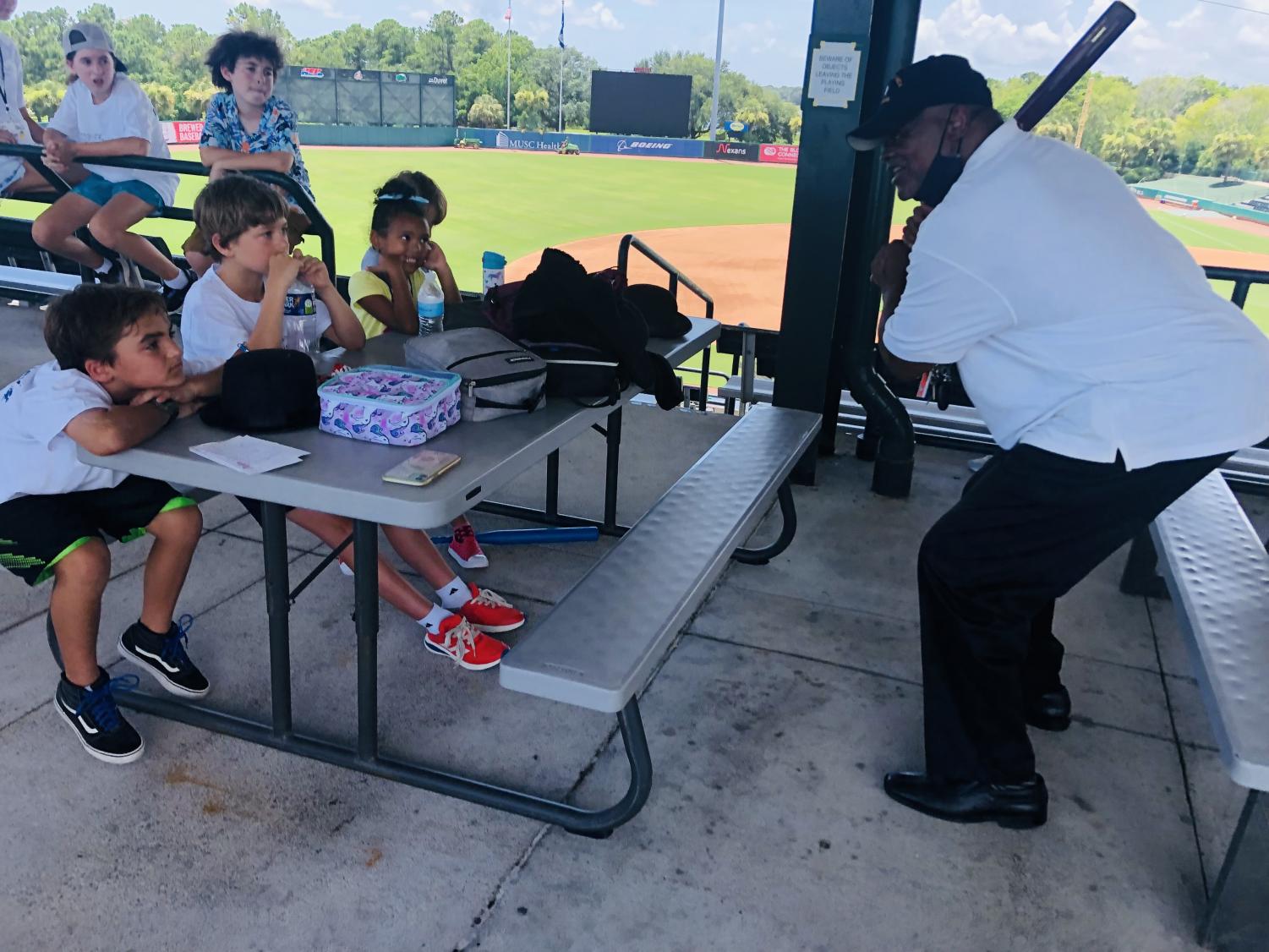 Leroy "Big Mac" Major #15.  He never hit a home run, but he did stand up and show us how he held the bat!
As we watched from the Doby Deck,  the teams warmed up, and we were so inspired to do our own version of a warm-up, Chaplin style. First we had a Pantomime Lesson from Hester, and evidence of our training is found in the movie here.  Filled with a few gags that only Chaplin would have loved, all had great fun creating a few of our own.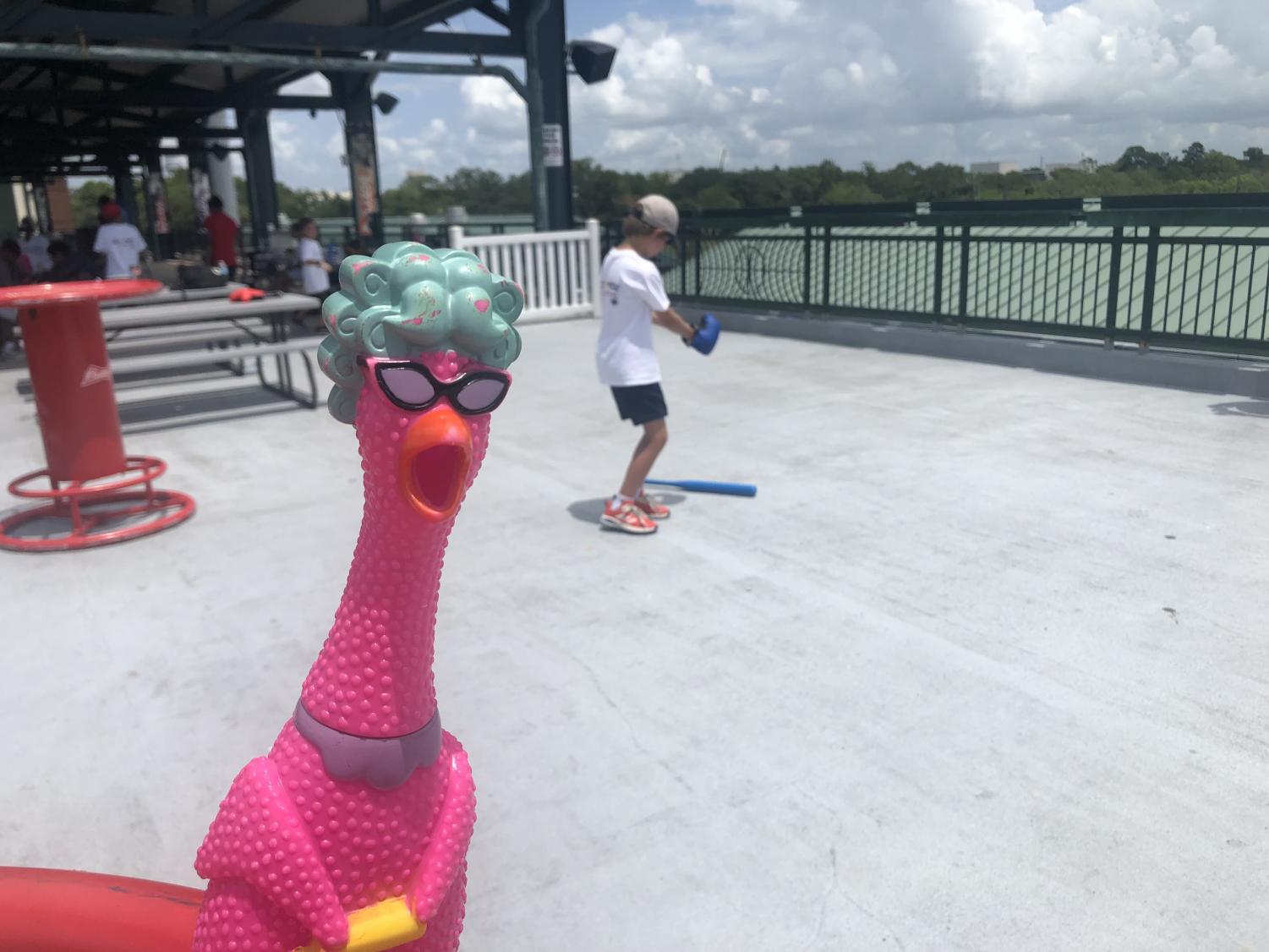 Our Baseball film – also contains another introduction of our "Chicken" mascot.  Plus as you move through the film, note our students warmed up as they exercised, and then played "ball" or "chicken" or with a badmitton racket (what??)
Our vimeo channel in our Summer Camp Collections contain a few original short videos by the students, and do not be confused by the Wyoming title.  No we did not go to Wyoming, we were here in Charleston, SC – visiting THE JOE, and learning all about the history of Baseball.
Thanks to Ben and Chris and staff at THE JOE for allowing us to spend the day, and just have plain fun!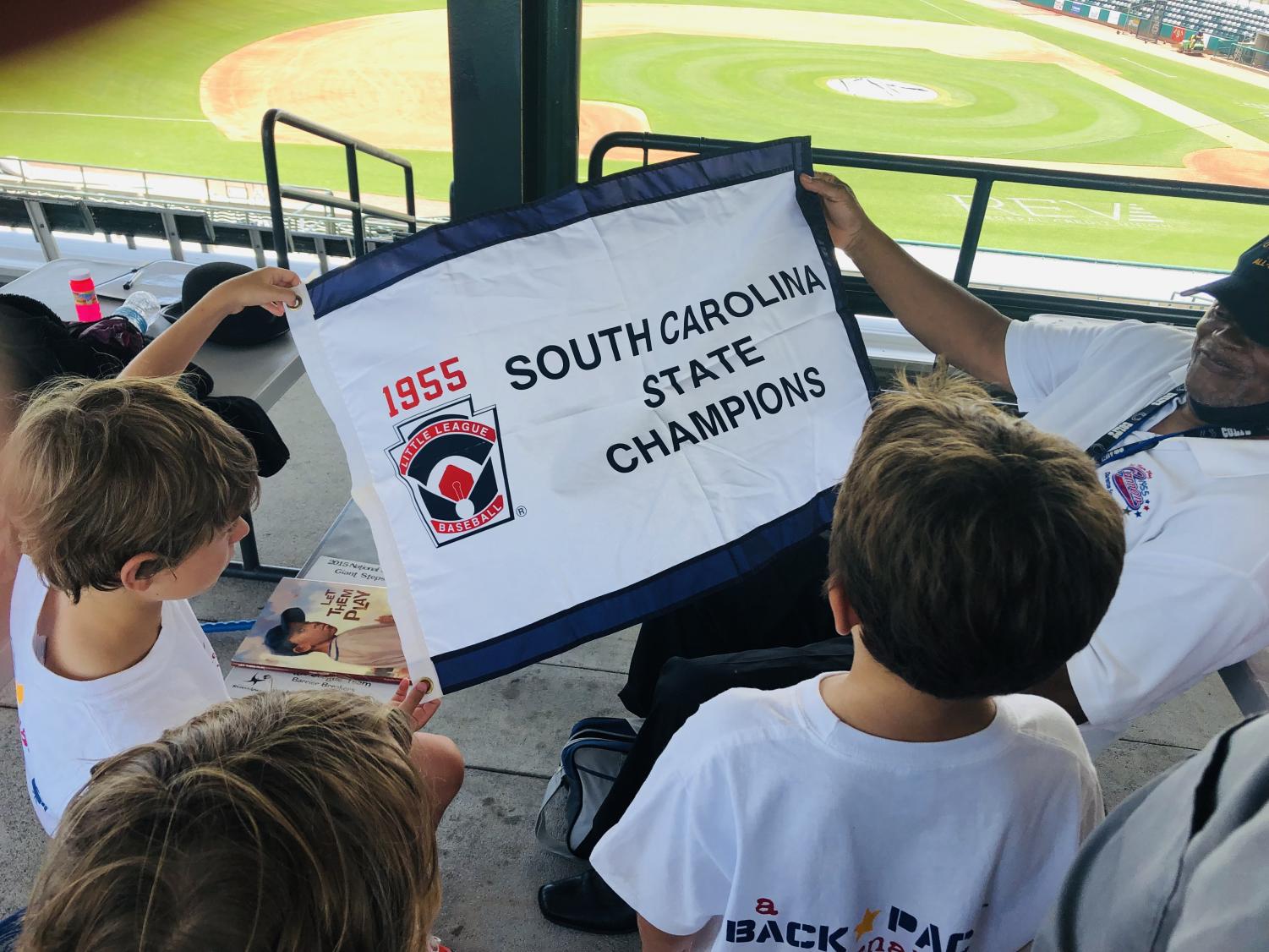 Making the World Smile Again –  A Backpack Journalist –