Charleston Christmas Parade!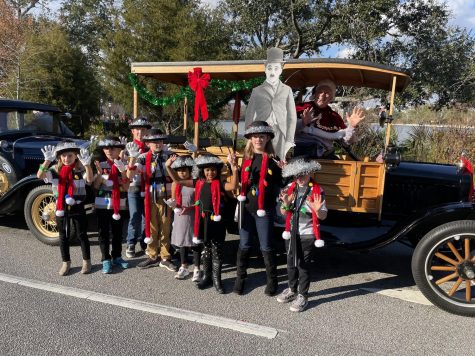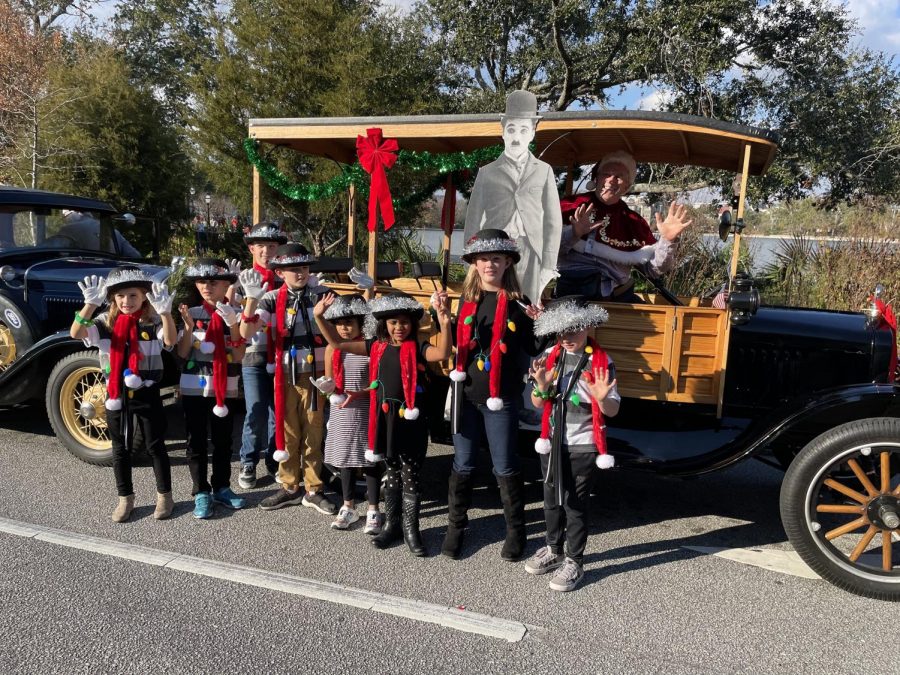 It was as a beautiful day – and the Low Country Model A Ford Club lined up – and invited the MINI MIMES to join in. All were able to ride in the Model A – FORD dating back to the early 1900's -just what Charlie Chaplin would have had on his movie sets.
THe  "SUV" with Charlie (a real person!) was at the wheel having lots of fun with us and the crowds.  HE sang alot and had his SUV ready and a mechanic checking it out the day before.  We were able to bring our own Charlie Chaplin cut out along on the sideboard!  
 A SPECIAL THANKS: DAVE and JENN for bringing the JEEP and giving us – another option for the MIMES to ride in.  Great parents supporting "THE BEAR" – one of the MIMES! 
Lots of pics on our facebook (link below) and soon to come  – several short films about our experience by our own Trinity.  MIMES spent time with Carolyn Murray from Channel – 2 and we were so happy to see her back in good health!  Sheriff Graziano stopped by and each MIME rec'd a STAR!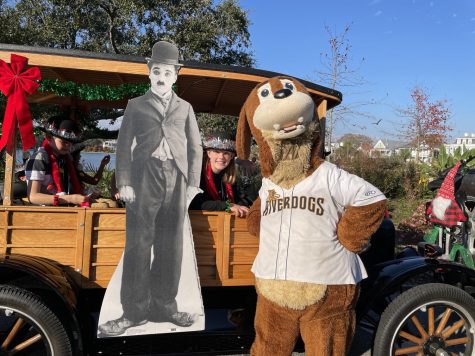 Best yet:  Charlie from the RiverDogs stopped by too!  
Thanks to Heather (2), Skylar, Katie for walking with us
–  a special shout out to Trinity's  friend MAX for helping by wearing our poster board!
BTW Heather – (1) – is the Theater Teacher/Cario and will be joining us often!  Loves to walk!
LISTEN IN to KELLY GOLDEN – 94.3 – Tuesday – for "tell me something good!" – as we share all the MINI MIMES – good news for 2022!
In closing – to Heather, Marly and Bode's Mom, for sharing her support and seeing and hearing first hand:
MAKING THE WORLD SMILE AGAIN – our overall mission, and the joy and fun and teamwork,  that the MIMES experience- along with the feedback from the crowds on the sidewalk!  Thank you Charleston!