Backpackers take over the UNH…and the Governor came to visit!
A Backpack Journalist Reporter, BACKPACKERS REPORTING
July 13, 2013
DURHAM, New Hampshire
July 11, 2013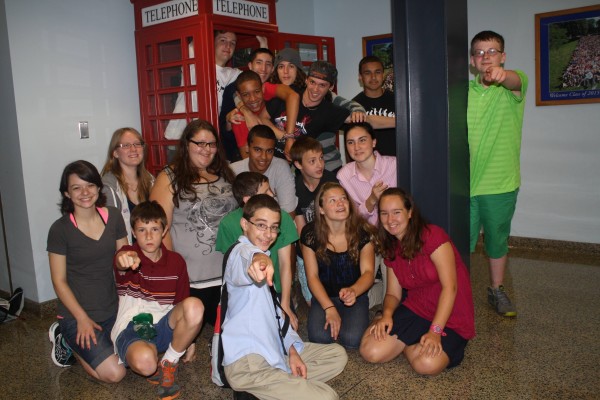 Military youth from New Hampshire came together at the University of New Hampshire, Cooperative Extension Division partnering with the New Hampshire National Guard for a Leadership Camp. (Operation Leadership)
So why are we learning how to interview and write in New Hampshire?  All of the "campers" are military youth, and the event was held at the Memorial Union Building – called the MUB.  Within the building there is a special Veteran's Room, and here is where we all gathered to spend time showing respect for New Hampshire Veterans who gave up their lives for our freedom.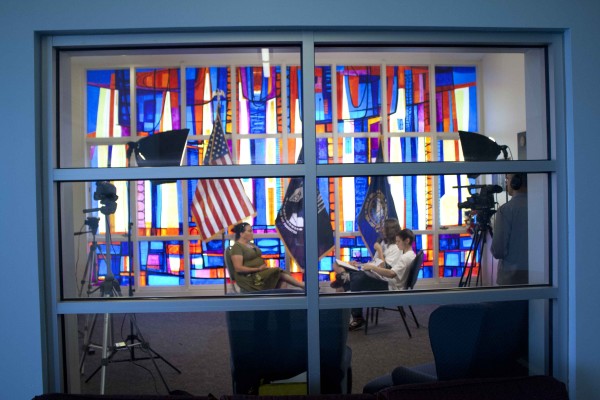 In this room, the military youth- now "backpackers" and after spending hours brain storming and assembling interview questions, sat down and one on one interviewed Veterans from all branches!  There were nurses, one with 35 years of service, a Korean War and Gulf War Veteran.  We also met several Irag and Afghanistan Vets – and members from UNH – Reserve Office Training Command.  (ROTC).  Each interview was filmed and will be edited into 5 minutes and entered into the GI FILM FESTIVAL – 2014.  Kudos to all the youth who worked to accomplish this, and to the UNH Cooperative Extension Division – Charlotte Cross, Jody Jackson and from the New Hampshire National Guard Child/Youth Programs – Jennifer Hollidge (Lead Child and Youth Program Coordinator).
One of the surprise visits?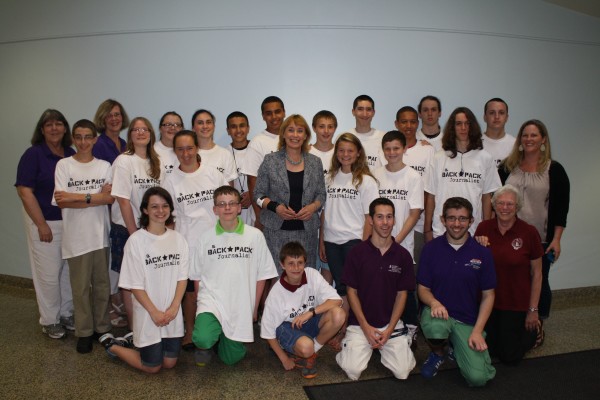 New Hampshire Governor Maggie Hassan dropped by and spent time with the
"backpackers".
She was most gracious and as one one of the "backpackers" said – "she hung out with us!" and helped us understand the effect of sequestration on the military within New Hampshire.
Then, via SKYPE, Senator Kelly Ayotte dialed in and we spent time with her. Our questions were focused on her work with the Senate Armed Forces Committee and her continued support of the military and their families.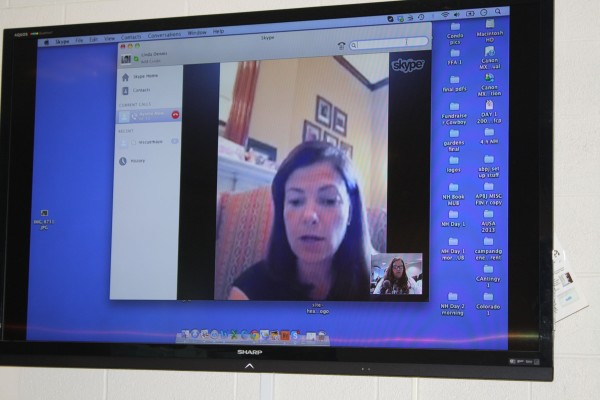 Congresswoman Carol Shea-Porter was working up on the hill (there was a vote).  So, she called in and we were able to interview her via the phone!  She works today on helping bring to a end the sequestration that is affecting our troops.
During the workshop, the staff of A Backpack Journalist, worked side by side with the youth, to help them create a PORTFOLIO book of photographs and content.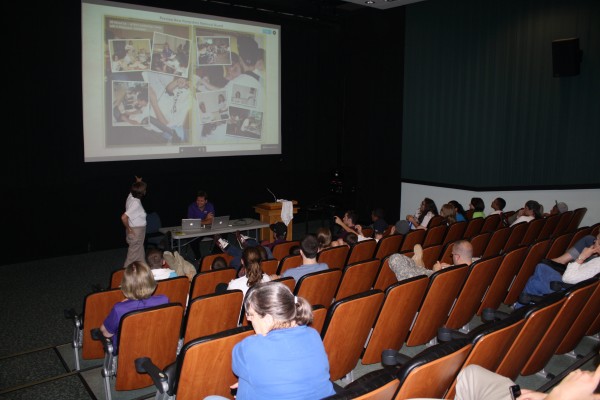 This PORTFOLIO is a 20-page full color book that is a collection of the photos of the workshop, portraits of the youth who attended, and then the QR codes to connect back with the interviews with the Veterans and our special guests.  It's a personal book for each of the youth!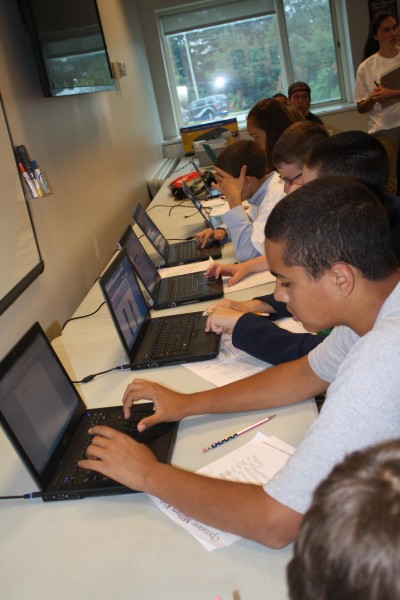 So not only did these new "backpackers", learn some basics of interviewing, brain storming, and then how to sit down and speak directly to another; but also, they each learned alot about themselves in writing their own – ABOUT ME, and also then at the closing, each went before the camera to share 60-seconds about themselves!
Stay tuned for the web links for the video interviews for the Veterans who graced us at the MUB at University of New Hampshire in Durham.  Thanks to all who made this possible!  (Ham, Jerome, Alex and Linda – plus….all the great kids from New Hampshire and the UNH Cooperative Extension Division.)
Note:  WMUR – Channel 9 – ABC – came also to view the backpackers at work –
http://www.wmur.com/news/nh-news/Backpack-Journalist-program-launches-at-UNH/-/9857858/20953996/-/opkls7/-/index.html