Celebrating our THANKS LIST for 2013! Welcome 2014!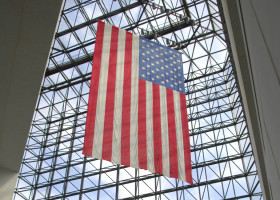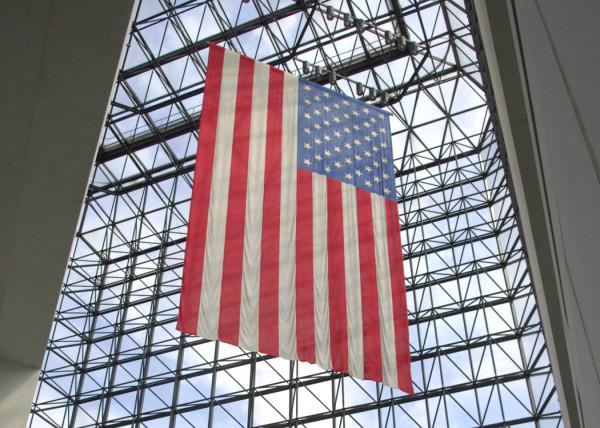 Atlanta, Georgia – Colorado Springs, Colorado – Washington, DC & Charleston, South Carolina
December 31 2013
This year is closing down. It's been a great one.  From Atlanta to Washington, DC, to Colorado Springs, Mt. Hood, Oregon to Golden, Colorado, to Las Vegas and then Wheaton, Illinois and Louisville, Kentucky.  Lots of neat young people writing and expressing themselves and then taking photos numbering into the thousands.  We saw lots of great scenery, and worked with people we have never met, but hear from today.   New friends everywhere, and lots of new Backpackers.  Plus, now we have a new Portfolio Book program that features the written work of the youth attending our workshops.  So books written by youth for youth, and donate a percentage to help fund and keep our workshops open and complimentary.
So this year has been about –  new friends, new experiences, and in this world where digital literacy is so important, backpackers have learned and then became engaged with basic journalism skills, and then we take them digital! Or that is, they take us digital.  Youth today are natives to technology, and we are the "newcomers" and what a nice partnership!
As the year comes to a close – here is our "thanks" list.
CANON USA for their donation of product as we travel and report and teach!  Your equipment has allowed us to give these young people new experiences with equipment that perhaps one day they will own!
APPLE.  We love MACBOOK PRO's and have a few of our own; however it makes for a nice workshop when we are able to borrow a few for the workshop attendees to work with.
POINTS OF LIGHT for including a few backpackers at their national conference in Washington, DC.  What a great experience, especially meeting General Martin Dempsey and spending time with the all the volunteers who are making a difference in the lives of so many around the world.

2ND ANNUAL  Health & Healing for the Military Continuum at Walter Reed National Military Hospital.  A Backpack Journalist – presented and served on a panel (we were one of three), and then Daniel Jones, our Intern, performed our music video PTSD Won't Stop Me.

US ARMY Public Affairs, Washington

, DC – for including a few Backpackers at the Presidential Inaugural Weekend and during the year as we visited the area with Backpackers. 

BLUE STAR FAMILIES for helping us fund supplies for the Backpackers who attended the A Backpack Journalist workshop at Cantigny Park, Wheaton, Illinois and their continued support for our program.
MCCORMICK Foundation for the grant that helped us provide a workshop for Chicago area military youth, and members of the JROTC from the Chicago Public Schools. and then to the Cantigny Park staff and the First Division Museum for their help, assistance and guidance as we gathered multiple video stories and articles for HISTORY COMES ALIVE  (to be released in 2014).
THE NATIONAL PARK SERVICE & FRIENDS OF FLORISSANT FOSSIL BEDS for the grant that funded our Nature Storytelling workshop.  The results – now in print -Nature Storytelling, written by youth for youth.  A full color Portfolio size book now for sale with the proceeds to help fund our program in 2014!It's paying it forward, with each youth now getting published.  (PS there are E books also, so these technology natives can also load these books on their tablets or ipads.)
AUSA Family Forums for setting aside 15 minutes for our presentation of HISTORY COMES ALIVE at CantignyPark and then broadcasting it live via the internet.
FFA – Future Farmers of America, and the 166 youth who attended our "What's your story" workshop in Louisville!  It was a great experience, and we are glad you enjoyed learning about yourself!  We are looking forward to working with you again in 2014!
BANKERS FIDELITY and their donation to help fund and kick off the National Cowboy Poetry Competition.  Plus, their support of the Brandon Hall School Cowboy Poetry Competition.
JERRY WARREN, Georgia's Cowboy Poet for his great teaching and work with youth, and then the COWBOY POETRY BOOK featuring the 22 poems written by the Brandon Hall students.  CAROLINA MANUFACTURING for making sure all the youth had Bandannas!
PORTFOLIO BOOKS.  Thanks to printing on demand, the process that allows us to offer our workshop attendees the opportunity to be published, and "us" to have a product that showcases the talents and outcomes of our backpackers.  So some students work all of their lives to get published, and with this process, we can provide this for our workshop attendees.  Thus, when  they apply for college or other education, they will have an example of published work to include!  It's also paying it forward in so many ways.
 TO SPECIAL PEOPLE:  Hannah, Sandy, Marynell, Mary Kay, Scotty, Cheyenne, Hammond, Thomas, Rachel, Rhonda, Michael, Betty, David, Jessica, Daniel, Tony, Mike, Josie, Mark, Scot, Jeff, Michelle, Skylar, Paige, Kelly, Grace, Alyssa, Kathy, Gene, Sarah, Paul, Mark, Deadra, Julie, Jerome, Charlotte, Jody, Jim, Jerry, Karen, James, Lyndsay, Matt, Pam, Rick, Scott, Sean, Susan, Stan, Noreen, Denis, Jules, Val, Charlie, Larry, Amy, Oregon National Guard Youth, Colorado National Guard Youth, San Antonio Sled Hockey Team, Golden Corral Restaurant (DeKalb), DAV and then the three musketeers who provide a new look at life with wheelies, rubber band bracelets and painting on anything.
And, now here comes 2014.  Looking forward to new faces and experiences! New Portfolio Books and Digital Storytelling and Stories to share!  Innovation ahead!