Cover the Assignment – Channel 2 – NBC – VISIT!
Thank you Carolyn Murray, News 2, NBC WCBD – Charleston, SC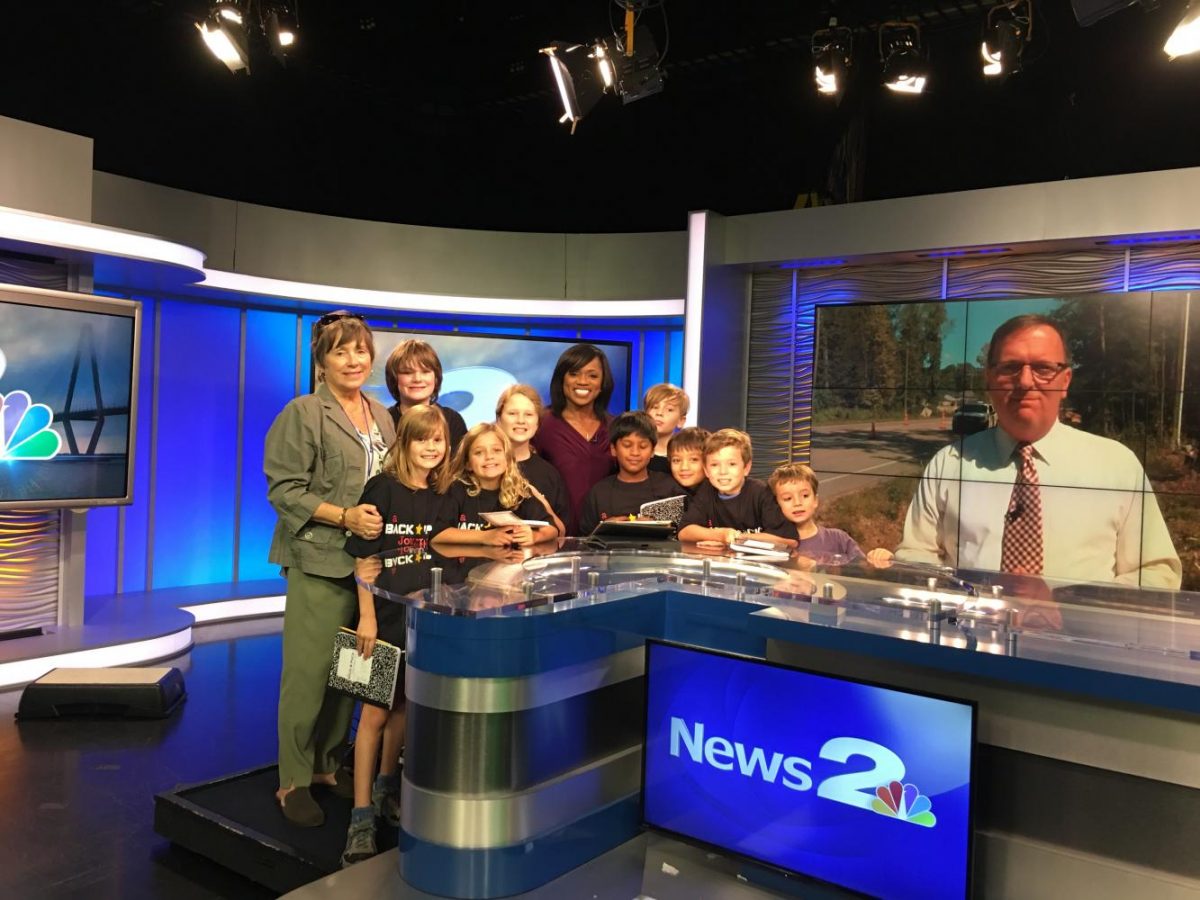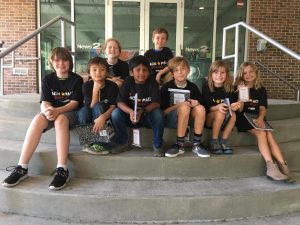 Students today "work on the web", and many love Youtube, and dream of becoming "you tubers". It's out there somewhere – right? The internet, and using a browser, computers and skill..students surf, build and communicate.
TODAY Backpackers, from our after school program at East Cooper Montessori Charter School, spent several hours at NBC2, Charleston, SC with Carolyn Murray, News Anchor, our teacher today!
She spent time with us and took us on an educational tour of a television station and how journalists and photographers work!. We went from the green room, to the studio, then up to the newsroom where we heard the police scanners and all reporters working, then to editing suites.
And, we learned all about commercials! Yep, to quote Tennyson, "they always come on during the best parts of what I am watching!".
Carolyn Murray, a Burke graduate,  welcomed us on the set as she prepared for the News at 5! Sitting against the "Green screen wall". the backpackers were able to watch the weather being delivered on the green screen, and to watch the teleprompter and monitors!
We wrapped up our tour by visiting the control room upstairs where the producer and director worked! A dark room filled with monitors and control switches, 
a lot
 of 

activity.  
We met the producer and the director and they explained their job responsibilities.
 Upon reflection, all of the backpackers sat and answered:   we learned about a new editing program, to how commercials work, and finally a special call-out to Peyton! A quiet student, she shared" "well I learned how many people it takes to get a story to broadcast!".
Today, our classroom was held within a television studio and our teacher, a professional news anchor!
Thank you Carolyn Murray, News2 WCBD, Charleston, SC!
You have inspired us all!  Special thanks from all of our team!  The parents included!