Cowboy Poetry an inspiration!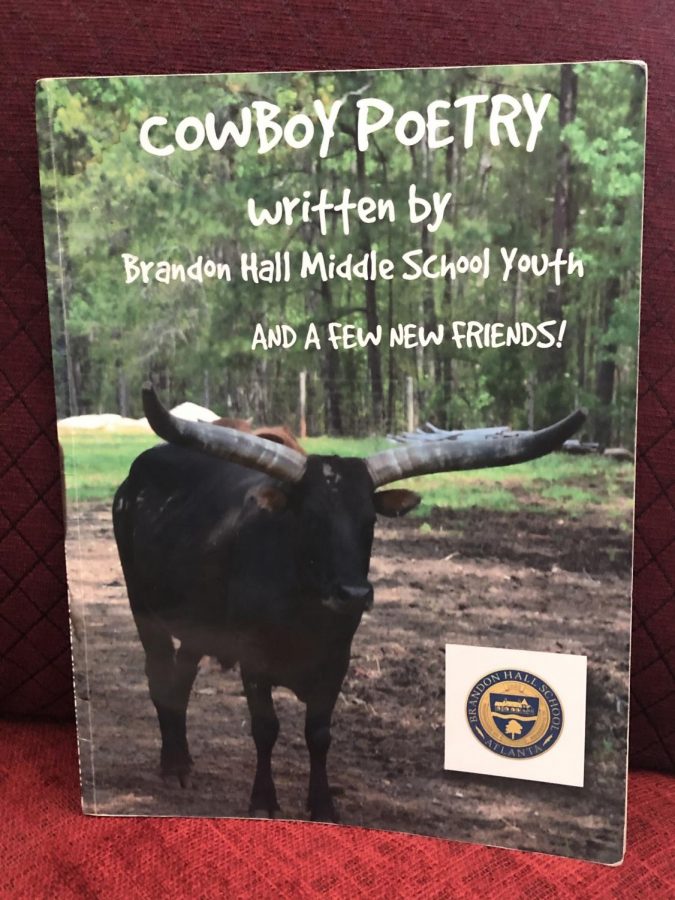 When I lived in Atlanta, one of my most favorite places to visit was the Booth Museum, in Cartersville, Georgia.  They say east of the Mississippi, they have the largest western art collection and also an exhibit devoted to American Presidents.
Annually they have events to include art, music and poetry, Cowboys and Camp Cook, and where I found Cowboy Poetry and fell in love with the storytelling combined with prose.  At their annual events, I also attended concerts, and one featuring Asleep at the Wheel, the Texas based blue grass and western sound band.  I still follow them to this day!
So why now?  Today I received an email from their director filled with encouraging quotes that he loves and I found uplifting.  Just posted it on our facebook, and again here.
Plus here is a photo of the Cowboy Poetry Book that students and our instructor, Jerry Warren, Georgia Cowboy Poet, wrote during several sessions at their school.  It's a fun book, and reminded me of how powerful the combination of history and poetry can be.
Linda Dennis
From the director's email:
"May the stars carry your sadness away, may the flowers fill your heart with beauty and may hope forever wipe away your tears." —Chief Dan George
"We do not inherit the Earth from our Ancestors, we borrow it from our children." — Crazy Horse
"Love your life, perfect your life and beautify all things in your life."
—Tecumseh
"All things are bound together. All things connect." — Chief Seattle
"When you arise in the morning give thanks for the food and for the joy of living. If you see no reason for giving thanks, the fault lies only in yourself."
— Tecumseh
"Listen, or your tongue will make you deaf." — Terri Farley
"Those who hate you don't win unless you hate them back."
— Richard M. Nixon
"A President's hardest task is not to do what is right, but to know what is right." — Lyndon B. Johnson
"The only thing we have to fear is fear itself." — Franklin D. Roosevelt
"Most folks are as happy as they make up their minds to be."
— Abraham Lincoln
"The American, by nature, is optimistic. He is experimental, an inventor and a builder who builds best when called upon to build greatly."
— John F. Kennedy