Explore nature in the low country -with experienced naturalist and paddlers!
EARLY – By MARCH 21, 2014 – SAVE $50 on ALL CAMPS – except for Spring Break
 Exploring Nature in the Low Country
Explore, learn and then report on the nature in the low country of South Carolina Min: 15/Max: 30 students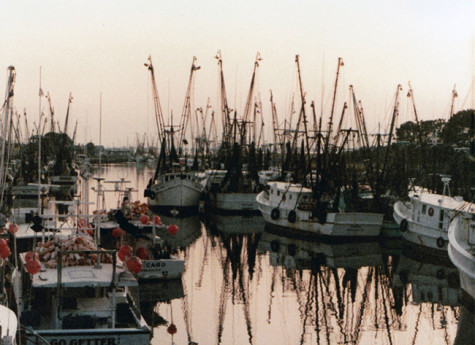 June 16-20 2014 or
July 14-18, 2014
Special notation:  for overnight campers: arrival day and check in – Sunday, June 15, 2014 & July 13, 2014
Exploring Nature in the Low Country,  while learning how to become a story teller and shoot digital photography. Enjoy a "real world experience"  first hand, and then reporting from the inland waterways of South Carolina.
HISTORIC SHRIMPING VILLAGE OF SHEM CREEK  & CRAB BANK ISLAND PRESERVE      
A beautiful historic paddle in the Mt. Pleasant area among Shrimp boats and docks filled with wildlife!  We paddle through a saltwater marsh creek and journey out to a 22 Acre Island Preserve called Crab Bank, which is home to thousands of nesting shorebirds.  Frequented by Dolphins, pelicans, osprey and eastern shorebirds, this is a paddlers paradise.  Manatee are also found in the creek and in the shallow bay as well.  Repeat paddlers love this area.  Historic views of the Charleston Harbor, Ft. Sumter, the Sullivan's Island Lighthouse can be seen in the distance from your kayak.  During the paddle our Master Naturalist and University Deg-reed guides will show us the flora and fauna of this wonderful estuary ecosystem.  Beginners are welcome.  All guides are also First Aid/CPR certified and Coastal Kayak Instructors and or Certified ACA Trip Leaders.
"Wando River Exploration" 
Named after the Native American Tribe that lived along the banks of this river, the "Wando" has an abundance of interesting sites to see.  Lined with brackish water grasses and woodlands, wildlife abounds.  Here we paddle through brackish water marsh tributaries and also enjoy the banks of the Wando River itself.  On our 3 hour trip, we'll show you an old dug out canoe left by the Native Americans hundreds of years ago.
"WAMBAW Creek Wilderness Area – Our Most Popular Tour
This is a "Nationally Recognized and Designated Trail" located in the heart of a Wilderness area in the Francis Marion National Forest. This Beautiful Blackwater Creek is a tributary to the Santee River and was once paddled by the Santee Indians. Giant 1000 year old Bald Cypress trees, Water Oak, Water Ash, Red Maple and Swamp Dogwood shade the black waters.  The creek offers spectacular birding and wildlife viewing including neo-tropical songbirds and elusive alligators. Banks of the river reflect geological precedence of the Rice era. Historical earthen dikes give way to a flooded subtropical forest of abandoned rice fields once owned by prosperous Rice Plantations.
Call for registration/details and availability.
Leave a Comment