Light the Lake! Colonial Lake, Charleston, SC
Friday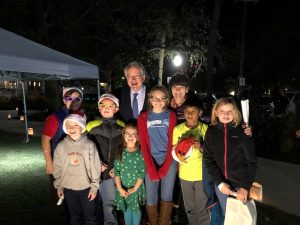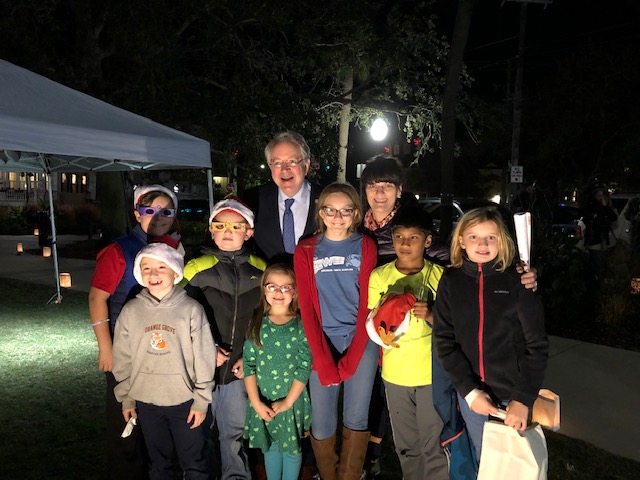 night, November 20, 2018
Team Backpackers attended their first Light the Lake!  Charleston, South Carolina's beautiful Colonial Lake sidewalks were lined with tables filled with fun activities and our team filled up our newspaper bags and out we went
Over 300 newspapers were delivered, and Olivia spotted Mayor Tecklenburg and his wife Sandy and off she went!  He was so kind to send us a short greeting to share with our readers!
We thank our Mayor and his wife for spending time with us!
Stay tuned as we build a link on our website to post our newspapers!
More soon!