Backpack Journalists visit Halsey Institute of Contemporary Art!
Meet Marc Trujilio & Jamee Haley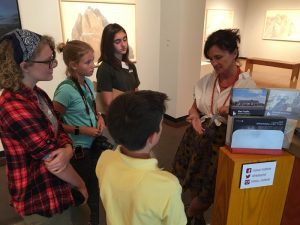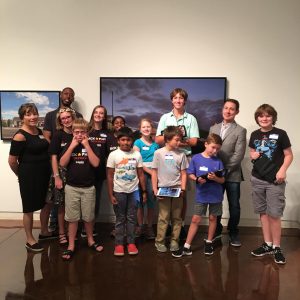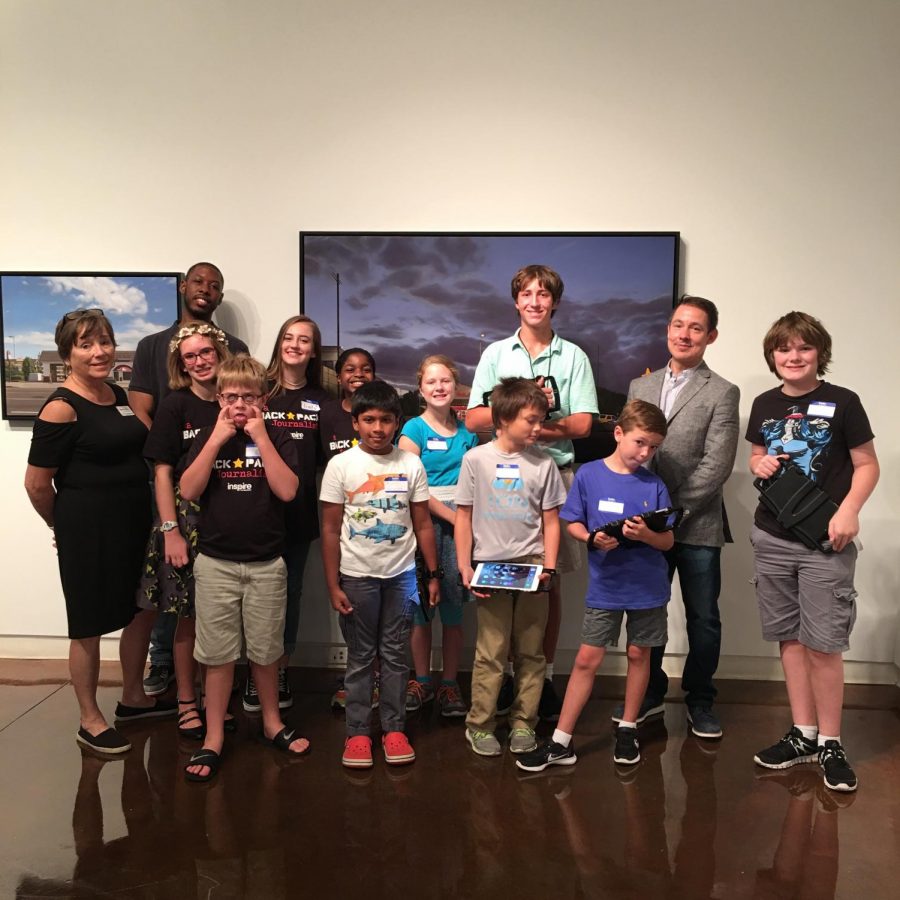 Team Backpack Journalists visited the College of Charleston's Halsey Institute of Contemporary Art, first to meet and spend time with Jamee Haley, the director of Low Country Locale First, and Lizz Bizwell, the Community Outreach director for the museum!  We learned all about Jamee's group and their focus is on recognizing and keeping the low country businesses "first!".  They are involved with helping make sure that we keep our uniqueness – Charleston!.
And, in the gallery, the exhibit in place seemed to be the exact opposite to uniqueness.  American Purgatory, by Marc Trujilio from California.  Marc's unique style of painting was filled with detail, shading and color – and of American's landscapes.  Not of clouds and rolling hills, but of retail stores that look the same in city after city, and then the interiors of some of America's largest retailers.
The short film here showcases some of Marc's work, and listen in, as the backpackers were able to spend about an hour with him. We love his work, and especially his description of what art means to him, and how we as Americans "read".