Memorial Day 2017
To honor Veterans and those who have given their lives for our freedoms!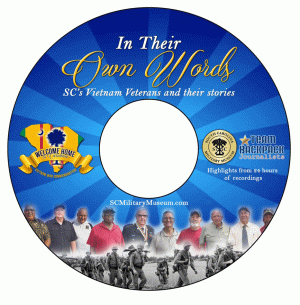 As we pay our respect to all those who have given their lives for our freedom, we bring forward our documentary for viewing:
"In their own words, Oral Histories of SC Vietnam Veterans"  – collected stories from 24 hours of oral histories.  Team Backpack Journalists traveled the state of SC during this past year, and with the help of Diane Louie, www.dianelouie.com – assembled a final film that was presented at the SC National Guard Veterans Day Ceremony, Columbia, SC
We continue forward collecting oral histories of all veterans at our summer film making camps:  Burke High School – June 19-23 and then East Cooper Montessori School – June 26-30.
We thank all those who shared their stories with us, and to the Warriors, who so proudly went forward and served.
As a team , we learned the true meaning of the Warrior Ethos!
Charleston County School District:
www.youtube.com/watch?v=PT9f08w57N0
Our film is located at:
http://dianelouie.com/Gallery_Veterans/SCVV.html