Nature Storytelling plus a lesson in Conservation by Senator Mark Udall from Colorado!
ATLANTA, GEORGIA
Florissant Fossil Beds National Monument Park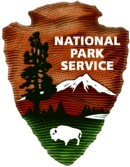 has partnered with the teaching staff of A Backpack Journalist to present a 3-day Nature Learning Adventure that includes incorporating basic journalism skills such as how to observe, gather information, write then report on some of the most spectacular remnants of the earth's prehistoric life.   It's all about finding one's "voice" and learning the basics of writing,  then the rest comes easy.
As a part of this workshop, the youth are being visited by Senator Mark Udall of Colorado at the Fossil Beds.  His visit is to include his personal presentation on Conservation.  Senator Udall is a well-known Conversationalist and a frequent visitor to our National Parks.  And, his office called us!  Thanks to a posting by the Scott Air Force Base nearby!
This Nature Storytelling Camp also includes the use of the digital camera to capture the images to help complete the stories.  Each youth during this 3-days, will participate in creating a multi-media presentation for publication, and also building their own portfolio.  Now, they get to add in their Conservation Lesson with Senator Udall!
Got a hula-hoop anyone?  Wait until you see how we use a hula-hoop to "capture the story of the fossils".
Dates of the CAMP – July 26-28, 2013
For more information:  [email protected]