Nature Storytelling with Fossils!
ATLANTA, GEORGIA
October 3, 2013 – First draft is now in and soon will be in our online store!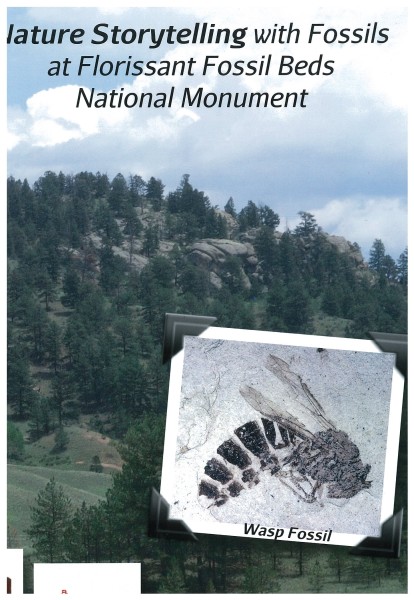 That's right, 34 pages of beautiful photographs and reporting by Backpackers who attended the Nature Storytelling workshop at Florissant Fossil Beds National Monument!  Using QR codes and lots of data and research information that the Backpackers gathered from their visit to the Monument, this book is filled with projects (for project based learning) and aimed to spark the curious mind.  Did you really think fossils were just about fuel?  NOPE – get this book and meet the "wasp", read about the YURT, and what life was like 34 million years ago!  Meet two young men who received their Junior Park Ranger Badge while we were there and that made it 10 badges!  And, what did they say that they learned?  "We learned about the National Parks and how we need to save it!"
This workshop was funded by the Friends of Florissant Fossil Beds and a percentage of this book sales goes back to them – so that Backpack Journalist can return next year!
From our on-line store:
NATURE STORYTELLING WITH FOSSILS, Florissant Fossil Beds National Monument.  34 Pages – a story about Backpackers visit to the Florissant Fossil Beds, including behind the scenes access to the paleontology lab and the Fossil Demonstration Labs.
Full color photos of fossils found in the paleontology lab, the visitor's center and one on one interviews and articles.  Reported by Backpack Youth for Youth, and focused on Grade 3 and up.   This is a picture book, with educational content.  An easy read with hands on activities.
Why fossils? It's the history of our planet and helps us understand better the effect of our environment.  Plus it's fuel for our imagination and also for our homes and automobiles!  It's the history of who we are and our ancestors – and much more!
Articles:  The Visitor's Center – Fossils:  Redwoods, Bugs, Trees, Insects, Leaves, Wildflowers – Paleontology – YURT – Fossil Demonstration Lab – Women of Florissant – Junior Park Rangers – Hornbeck Homestead – Senator Mark Udall Interview – Post to Parks – Resources for Fossil Research and Projects to support student and classroom participation.
To order your order, visit our online store!