New – Showcase – CHARLESTON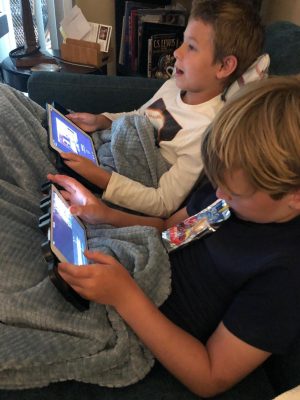 Now on our vimeo channel – a SHOWCASE:  Charleston, SC
As we collect the stories about our beloved Holy City and the many historical locations and venues that so many visitors yearn to visit.  After all, we are the #1 city in the US to visit.
Backpackers (Students) using gear from cameras to iPads, tour and visit and gather!  This new SHOWCASE will feature their short films.
Written articles also will be appearing in the CHARLESTON link also.
The photo here shows two of our young men fast at editing while enjoying a snack, and sitting on a sofa with a blanket.  Hard to believe with the HOT weather we have had in Charleston!  From left to right:  Hank and Benny – both 8 years old. Rising 3rd graders.