Perservere, follow your goals!
Low Country Association of Black Journalists share their career successes with Sanders Clyde A Backpack Journalist Extended Day Learning Class
Perseverance was the word that best summed up the career successes by a group of top five low country news media journalist!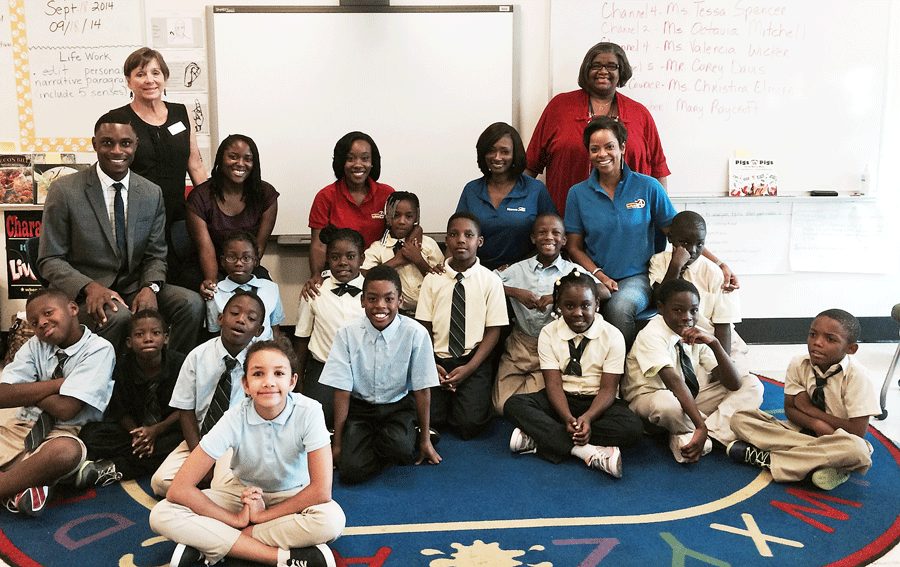 Scholars in Ms. Marcia Fields'  class in the A Backpack Journalist Extended Day Learning program were visited on Thursday, September 18, 2014 by this dedicated group of journalists.   Following each journalist sharing  their backgrounds, the scholars stood to ask each, questions for more details about their earlier dreams and aspirations and today, their job responsibilities.  The question that brought home the Sanders Clyde Code of Cooperation to all of the scholars was as follows:
Ms. Wicker (Channel 4 – Valencia Wicker)
All of us have different dreams and plans for ourselves when we grow up
What's the best advice you can give us today?
"Perseverance!"  She explained,  "When you set a goal for yourself, you must persevere.   You focus and work until you achieve that goal!". For her it was as a news reporter.  She loved to write also.  She had to study, get her education and work hard.  She even went on to share her work day that sometimes goes to 24 hours when she is the reporter on call!
Each of the Low Country News Reporters spent time following their presentations and the questions by the scholars, to enjoy cookies, and lots of hugs and photos. As they left, Ms. Fields' scholars sang for them their "Chant!"  Lots of happy faces and quick dance steps were so engaging, that all of the news journalist joined in!
These journalists are members of the Low Country Association of Black Journalists and will be continuing to mentor and share, with this group of Sanders Clyde scholars during the remainder of the school year. A special thank you to each of them for their time spent!  The scholars' next project is to write a special thank you to each, and to write a story about their visit for the book that will be published on this A Backpack Journalist Extended Day Learning.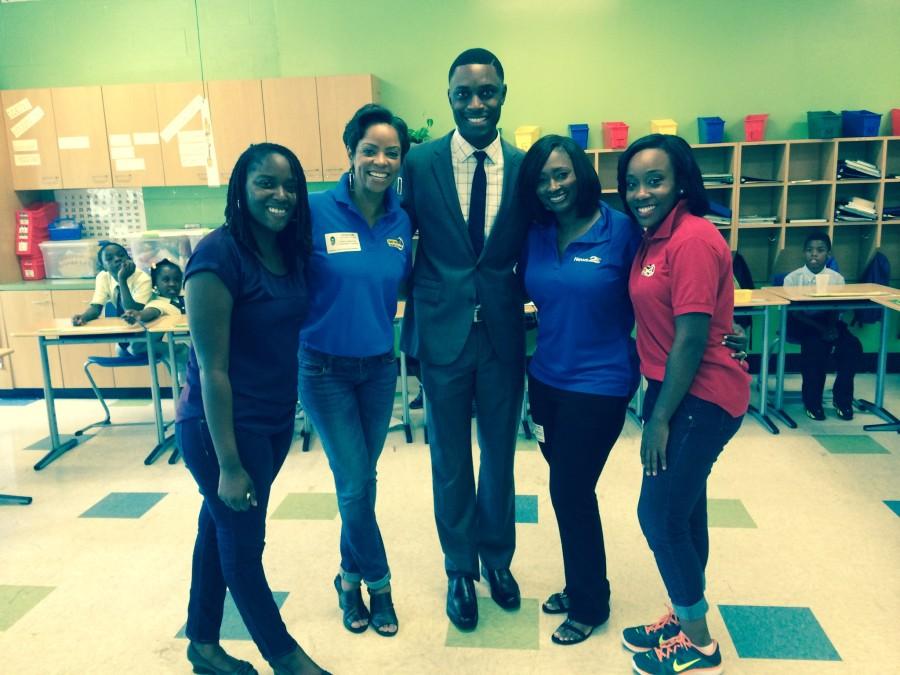 From left to right:
Christina Elmore, "Crime reporter" – Post and Courier"
Tessa Spencer, Channel 4 – Low Country Live
Corey Davis, Channel 5, multimedia journalist
Octavia Mitchell, Channel 2
Valencia Wicker, Channel 4