SAVE THE DATE: June 2, 2021!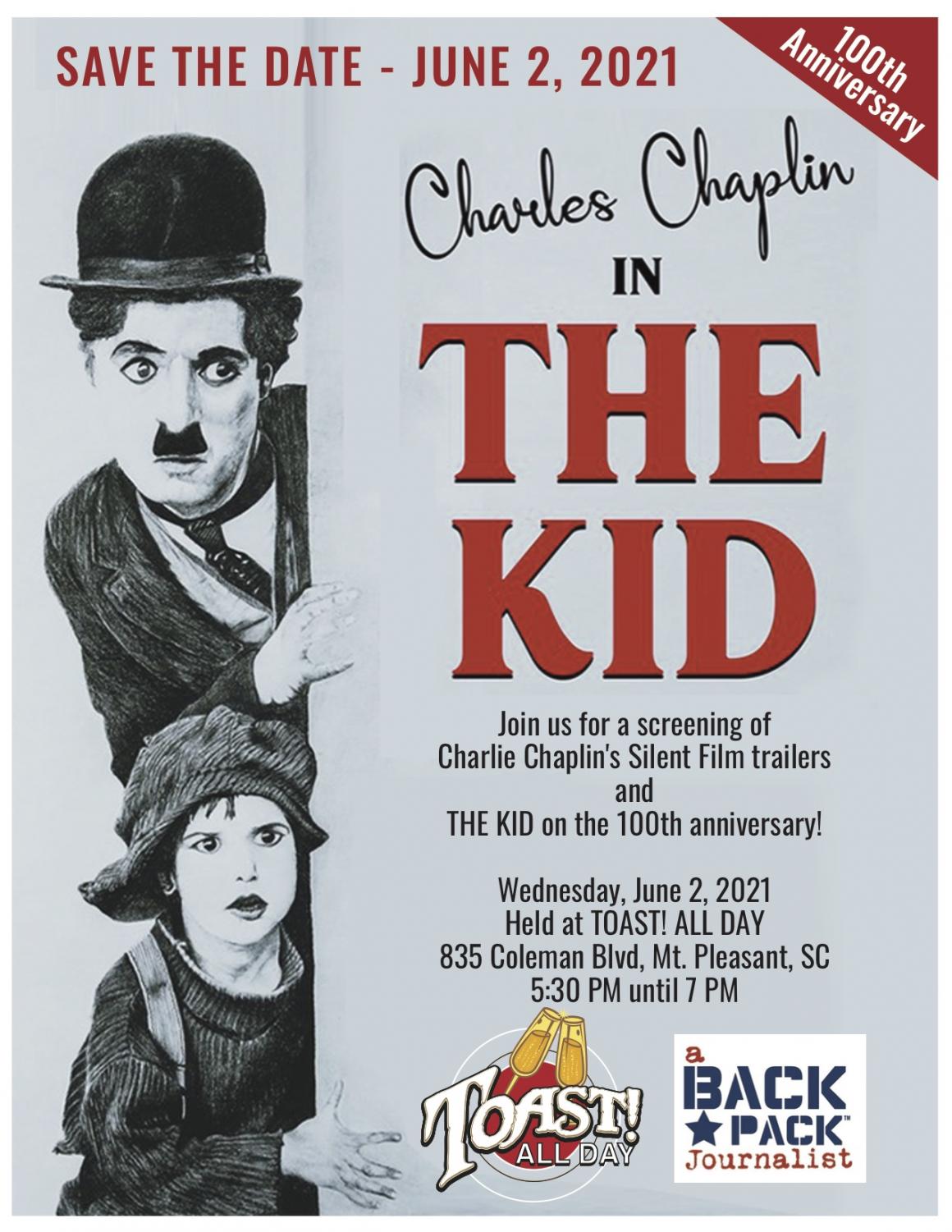 SAVE THE DATE – June 2, 2021
In addition to the screening of the film, please enjoy the following:
• Taste 'hors d'oeuvres' Chaplin would have served the actors at his Movie Studios in Los Angeles in the 1920's.
• Meet a few local "Little Charlie's and their friends."
• Sign up for Toast! All Day rewards and earn 3x the points from 2-8 pm (that's $3 in rewards for every $10 spent!
Learn more at toastallday.com/rewardsc.
• Learn more about 4 weeks of summer adventure camps, featuring the comic genius of Charlie Chaplin – including the art of Pantomime.
More info here: abackpackjournalist.com
Join us as WE MAKE THE WORLD SMILE AGAIN.