Save the date – October 5, 2013 – A COWBOY SALUTE!
A Cowboy Salute to the Military Family!  (and wounded warriors, military members and their families).
CALVIN CENTER – Hampton, Georgia!
Save the date – October 5, 2013 – Calvin Center, Hampton, Georgia
548-Acre Retreat & Conference Center – 20 miles S. of Atlanta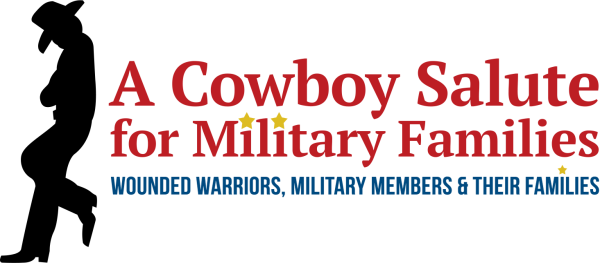 A fundraiser to support the Equine Assisted Program at The Calvin Center, Hampton Georgia and A Backpack Journalist – workshops and camps for military youth and veterans!
Real Cowboys all day long!  A parade through Calvin Center grounds featuring the Central Georgia Mounted Color Guard, and then trail ride demonstrations.   Lots of family activities including hayrides and nature walks, hosted by UGA trained/Naturalists.  Arts and Crafts.  SUMMERFEST  (Virginia Highlands) Children Photography Exhibit.  Silent Auction. Fishing/canoeing/archery.   Resting places for toddlers and new Moms.  Blue Star Families providing reading to children and free books. Dinner prepared on site by Cow Camp Cooks right off their chuck wagons.  On-going live entertainment with a closing ceremony that includes S'MORES by the campfire and then placing a lighted candle of "HOPE" on the lake in honor of a family member, wounded warrior, service member or veterans.   PLUS: a resource area that provide programs and information for the military and their families.
There is a family fee for the Cow Camp Meal ($20 – $30) and all other activities – FREE and complimentary.
During this event there is a COWBOY POETRY competition!  Youth in 6th  – 12th grades are invited to submit a Cowboy Poem, and then attend to recite – live!   This competition includes prize money – for first, second and third place for each age group.  There is a grand prizewinner!  Information on the rules of this competition is available.  Sponsor is Banker's Fidelity.
Sponsors are listed below!  We are signing up local area merchants and corporations daily!  Let us know if you'd like to join this special day!  We are looking for financial donations, donations of product and also volunteers to assist on this date:  Saturday, October 5, 2013 – Gates open at 11 am – and close at sunset with the Candles of Hope on the water!  Parade is at 2PM, and all activities ongoing.  S'mores by campfires by the lake
WEBSITE: www.acowboysalutetomilitaryfamilies.com  (Opening August 15, 2013)
SPONSORS:
The Calvin Center – www.calvincenter.org (and location of the event – 485 acre retreat in Hampton, Georgia)
A Backpack Journalist – www.abackpackjournalist.com
Banker's Fidelity – (Sponsor of Cowboy Poetry Competition)
Fairplay Cattle Company – Cow Camp Cooks – providing the Chuck Wagon Cooking
Blue Star Families – www.bluestarfam.org)
Georgia Chamber of Commerce – Committee for Military Affairs
Brandon Hall School, Atlanta, Georgia