Scenic Mt. Hood, where Oregon Military Youth, become Backpackers write and collect images!
PORTLAND, OREGON
August 10-11, 2013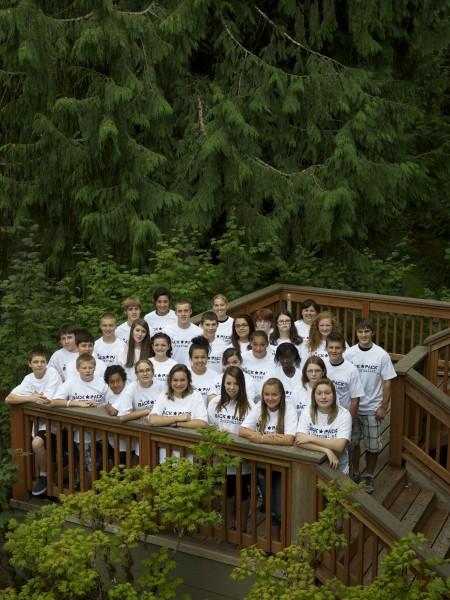 Military Youth from Oregon gathered for the first Oregon Military Youth Symposium.  The weekend began with Jeff Alden, and then following, a workshop with the teachers/staff from A Backpack Journalist.
Over the two days, over 1,000 photographs were taken, and each youth sat down and wrote short essays that helped express a Defining Moment or a Special Thank-you.  At the closing on Sunday, many of the youth stood before the leadership of the Oregon National Guard and shared their work.  Example of the photos taken were shared also.
Please visit our flickr.com/photos/backpackjournalist for examples of their work.  NOTE:  all of the photos were taken by the youth, following a photography class from a local Oregonian photographer who regularly covers events in the state of Oregon.
For example of the written articles, please visit our link- Thank You HEROES – New Work by Military Youth!