Take me out to the Ballgame! Spring 2019!
Coming soon! The History of Baseball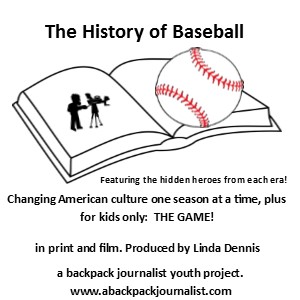 January 11, 2019
Spring Break Camp – March 25 – 29! 
Coming soon!  Our next film project:  The History of Baseball.  This film  will capture and tell the history of Baseball from the first sticks, balls and no gloves, the music of the day, the businessmen who saw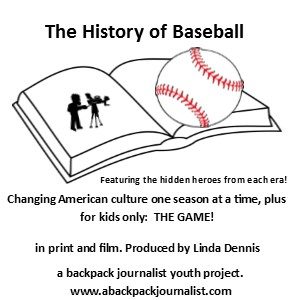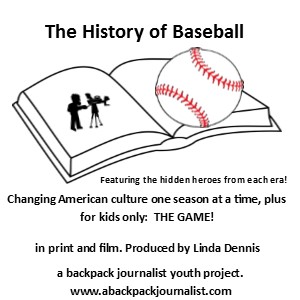 in Baseball the teams and the players who braved the trail and why Baseball became America's favorite pastime.  Is it yours?
Kids today often get involved in all the other sports, and we believe that it was Baseball who helped bring our nation in the hardest of times.
Details are forthcoming for our Spring Break Camp – that includes a 5-day experience learning all about the History of Baseball (we own the Larry Doby film and also the Jackie Robinson documentary)  playing the game (for boys and girls), working with THE CITADEL Baseball Team,  creating music and a song that becomes the "icon" of our film:  The History of Baseball and eventually attending a RiverDogs game (and working it as well.).  For a break, we have access also to a pool, and to The Citadel Campus and various City of Charleston Parks.   We provide the Apple IPad (loaded with IMOVIE so all filming by the student is completed), and digital cameras as well.
Linda Dennis