Take me out to the Ballgame! Spring 2019!
Coming soon! The History of Baseball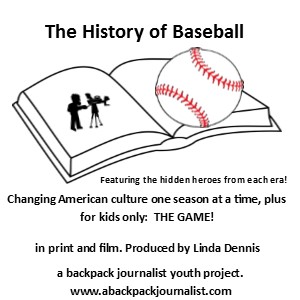 Hang on for a minute...we're trying to find some more stories you might like.
January 11, 2019
Coming soon!  Our next film project:  The History of Baseball.  This film  will capture and tell the history of Baseball from the first sticks, balls and no gloves, the music of the day, the businessmen who saw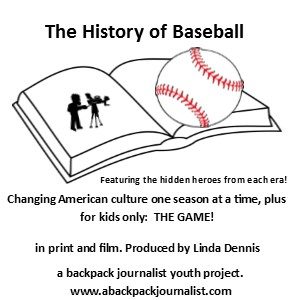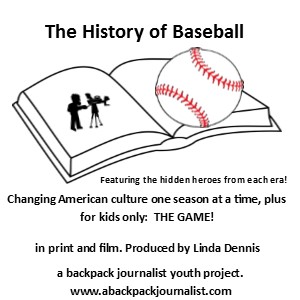 in Baseball the teams and the players who braved the trail and why Baseball became America's favorite pastime.  Is it yours?
Kids today often get involved in all the other sports, and we believe that it was Baseball who helped bring our nation in the hardest of times.
Stay tuned as we begin to offer limited seating to youth who wish to be involved.
Linda Dennis