Team Backpack Journalists' Releasing Documentary!
Columbia, DORN VA Medical Center – One Community, Many Voices!" Appreciating our Nation's Veterans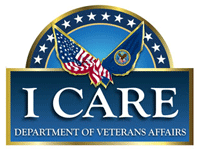 Release of documentary:
" Columbia DORN VA Medical Center: One community, many voices!
Appreciating our nation's veterans by Team Backpack Journalists"
News today contain multiple reports on the lack of good medical care offered our veterans at local Veterans Administration locations across the United States. Team Backpack Journalist learned of a Vets Charity Ride in Columbia, SC that benefitted veterans at the DORN VA. After an initial investigation and the sharing of the Team Backpack Journalists' – "In their own words, Oral Histories of SC Vietnam Veterans",  it was decided to pursue an extended visit, cover the Vets Charity Ride, but also to spend days at the DORN VA visiting with the staff and patients gathering their stories.
"We found a totally different, an inspiring story at the DORN VA. Once the patients found out we were there, they wanted to talk to us and tell us, how great their DORN VA service experience was!  We also found the medical staff to be open to discussion about their responsibilities, and especially their service to Veterans. Many of the programs providing support to Veterans are unique to the DORN VA, created by their staff. More importantly, the Vets Charity Ride was coordinated through the DORN VA Voluntary Service Department, and in its 16th year, we quickly saw why it was successful.  Community Service Outreach at the DORN VA is one to be admired and modeled nationwide. " Linda Dennis, Program Manager
A documentary has now been assembled and ready for viewing. Team Backpack Journalists (Lucien Buhr, Grace Earle and Tori Rimes) were on site for two days, handled the interviews and all filming.  Tori Rimes is the film editor. We will continue to support the summer student volunteer program at the DORN VA, and collect oral histories and visual stories to share.
The first edition can be found on the A Backpack Journalist video channel (YOUTUBE).
" Columbia DORN VA Medical Center: One community, many voices!
Appreciating our nation's veterans by Team Backpack Journalists"
About Team Backpack Journalists/A Backpack Journalist: Team Backpack Journalists' services provide writing, storytelling, film making and "real world journalism" experiences for 4th grade to 12th grade, youth and military youth, and serves at-risk youth in an afterschool program in the City of Charleston.  The team's mission for youth participants is to "build resilience through creative expression".   Each youth learn first-hand by increased observation and listening skills, and then create stories from their experiences in print, film and using social media as a tool.  Recent documentaries include: "In their own words, Oral Histories of SC Vietnam Veterans" (available by request) &  www.abackpackjournalist.com –  https://www.youtube.com/user/bpjvideos (VA DORN)
@backpackjrnlist   facebook.com/backpackjournalist 843.582.2794 office 843.284.8026