Mt. Pleasant -Christmas Light Parade!
Sunday, December 12, 2021
All aboard – but first a Pancake Party at Toast ALL Day!  All of our MINI Mimes and a Backpack Journalist enjoyed the pancakes and juice and then prepared to climb aboard the Starling Chevy Truck.  It was BIG and Red!  Plenty of Room even for Charlie Chaplin to join us!
The streets were lined with thousands of people, and with kids waiting for candy hand-outs. Thanks to Tucker's Mom and Ms. D – we handed our candy canes and small candy cars, puling from bags filled, and ran out – just before the end of the parade.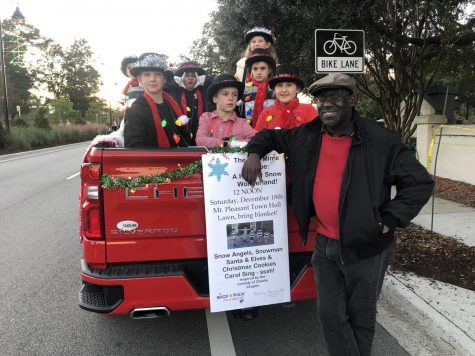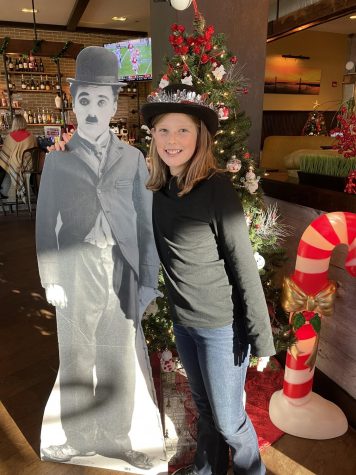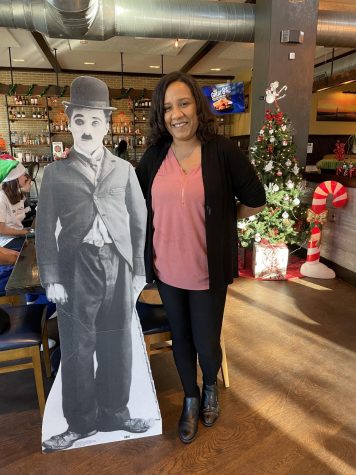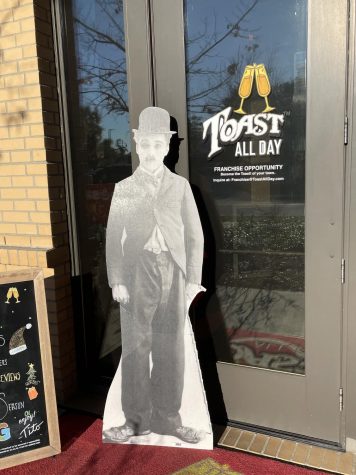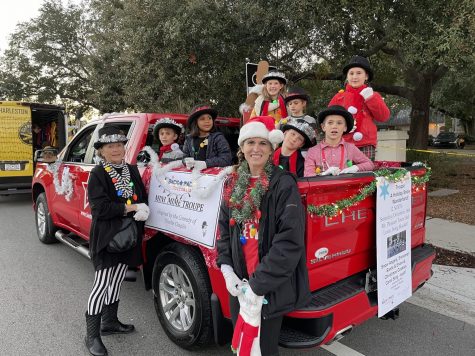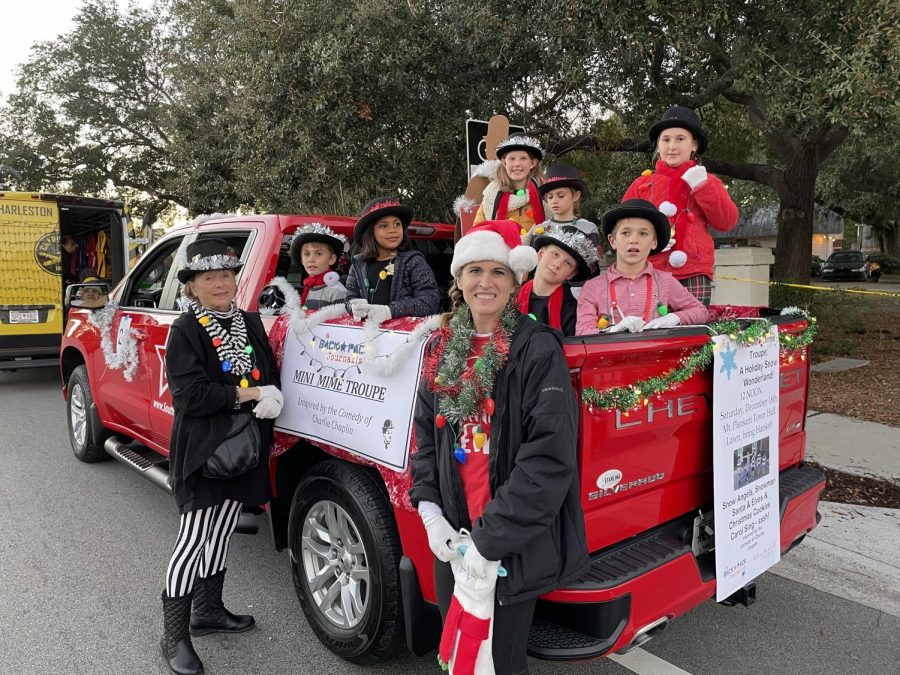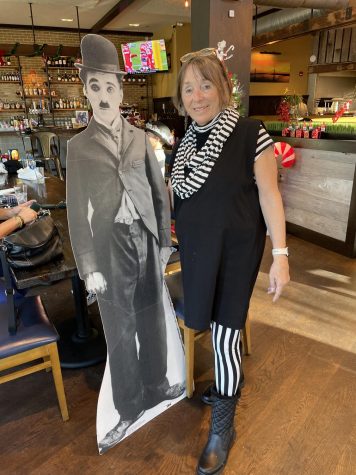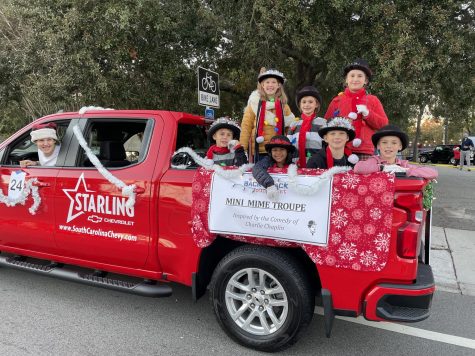 ity is working on short films about our Parades – from the City of Charleston to Town of Mt. Pleasant!
Happy Holidays – Merry Christmas – and Jazzy Hands!